Bryant University
The brand concept for Bryant University sprang from my pen—as did copy that the innovative private institute embraced for a spectrum of applications including banners lining the campus and social media campaigns. That's how to #bebranded.
Boston Interiors
When Boston Interiors wanted to refurbish their brand, they chose "Love the style. Love the price." as the cornerstone of their brand campaign--a theme I developed and applied to materials from direct mail pieces to a range of scripts for TV and digital spots of various lengths.
Kronos Incorporated
Kronos Incorporated prides itself on providing an inspiring work environment for its employees. The script I wrote for the company's Bring Your Kids to Work Day demonstrates that the promise of inspiration extends across the Kronos family.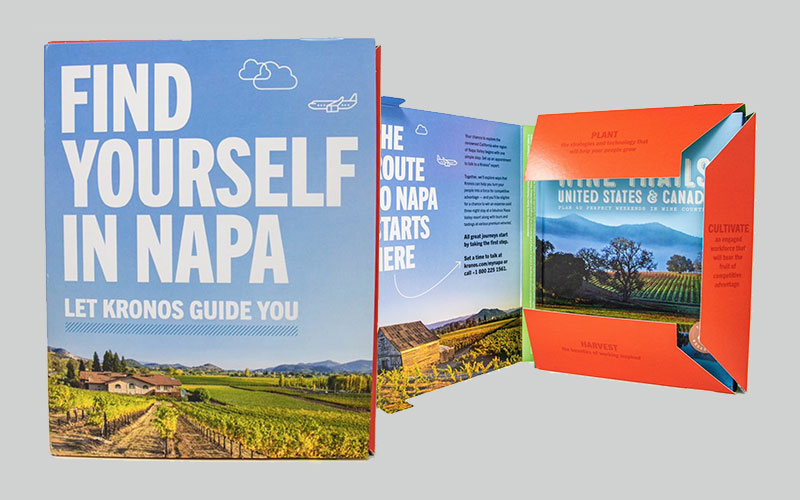 In this direct mail campaign for Kronos Incorporated, we aimed to entice prospects to set an appointment with sales reps by offering them the chance to win an all-expenses-paid three-day trip for two to Napa Valley. I developed a theme that I applied to a range of materials including multi-touch email blasts, social media, and the web. The goal: 50 appointments. The result: 90 appointments and counting.